Way to go Trainer Tiny House! (^_^)/
trainer tiny house
As of Friday, we have officially parked the tiny house!
This past week we have been working to finish what we can so we can transport it. Thanks to Moffit, the friendly stranger that helped us load up the van with our building materials. We would never have gotten the house ready in time to hitch to the truck without him. Also a big thanks to our friend Justin for helping us unload the truck.
We did some trim work, more flooring, and the bedroom loft ceiling since the last update.
Before
After; almost done…
Messy tiny house.
Bedroom loft ceilings are in!
Finishing the flooring in the Study.
Planning out the bedroom loft.
Off we go!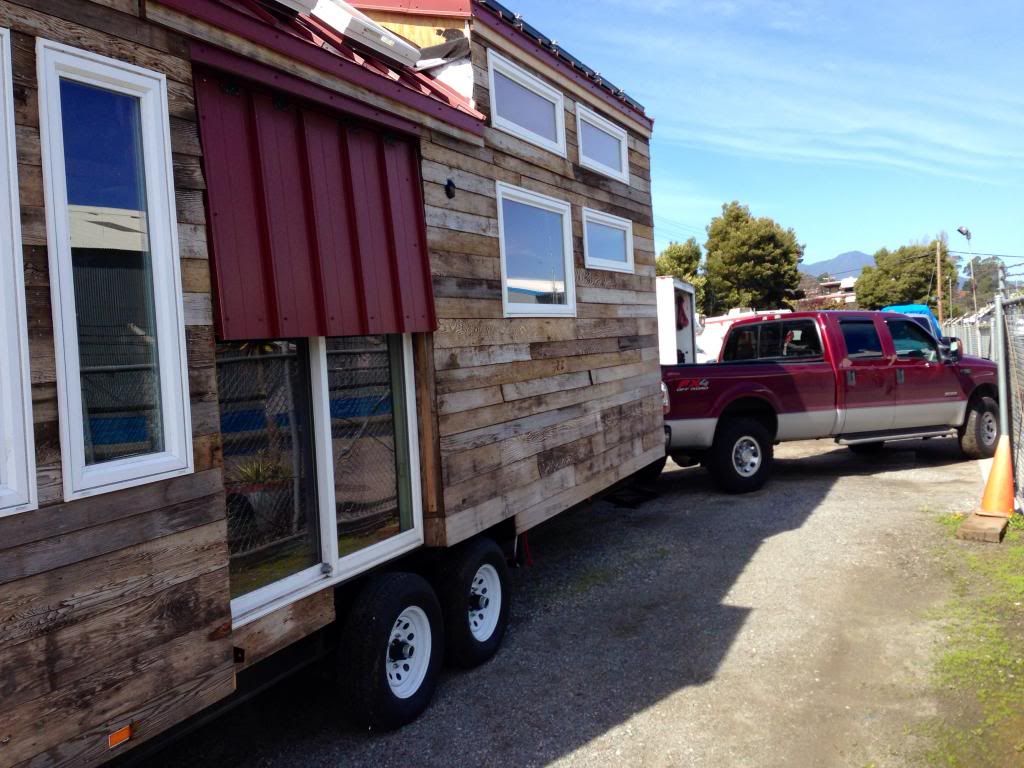 We love the little ranch we moved the house to. We need to do landscaping but it's beautiful.
Our new view.

I think Ithaca is happy about our new yard.  She's 6 months…
View original post 58 more words